020
Book Design: Manny Farber: Paintings and Writings.
Farber had a parallel, lifelong commitment to painting, and it's been widely acknowledged that his particular edge as a critic developed from his work as a visual artist. His writing was informed by a painter's sensibility, a painter's eye. This was the first book to present his paintings and writings on the same level.
Specs: (256 pages, 9¼×11")
End pages show a detail of a note from Manny's film review, set next to a grid of his notes and scribbles. There is a push and pull between notes on uncoated paper/art gloss galleries.
—
Credits: (Editor) Michael Almereyda, Jonathan Lethem, & Robert Polito; (Art Direction) Brian Roetinger; (Design) Scott Massey; (Publisher) Hat & Beard Press, 2019.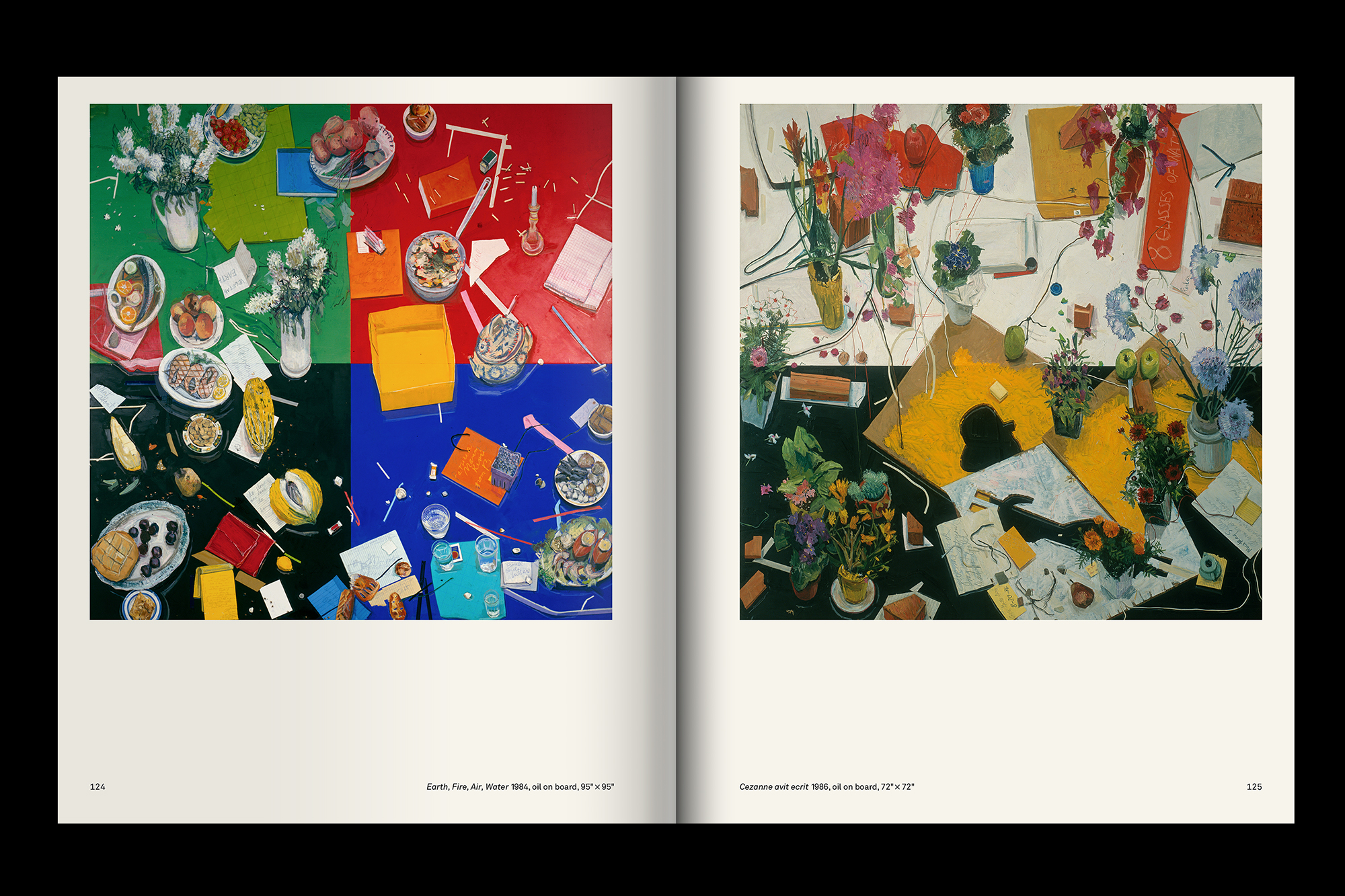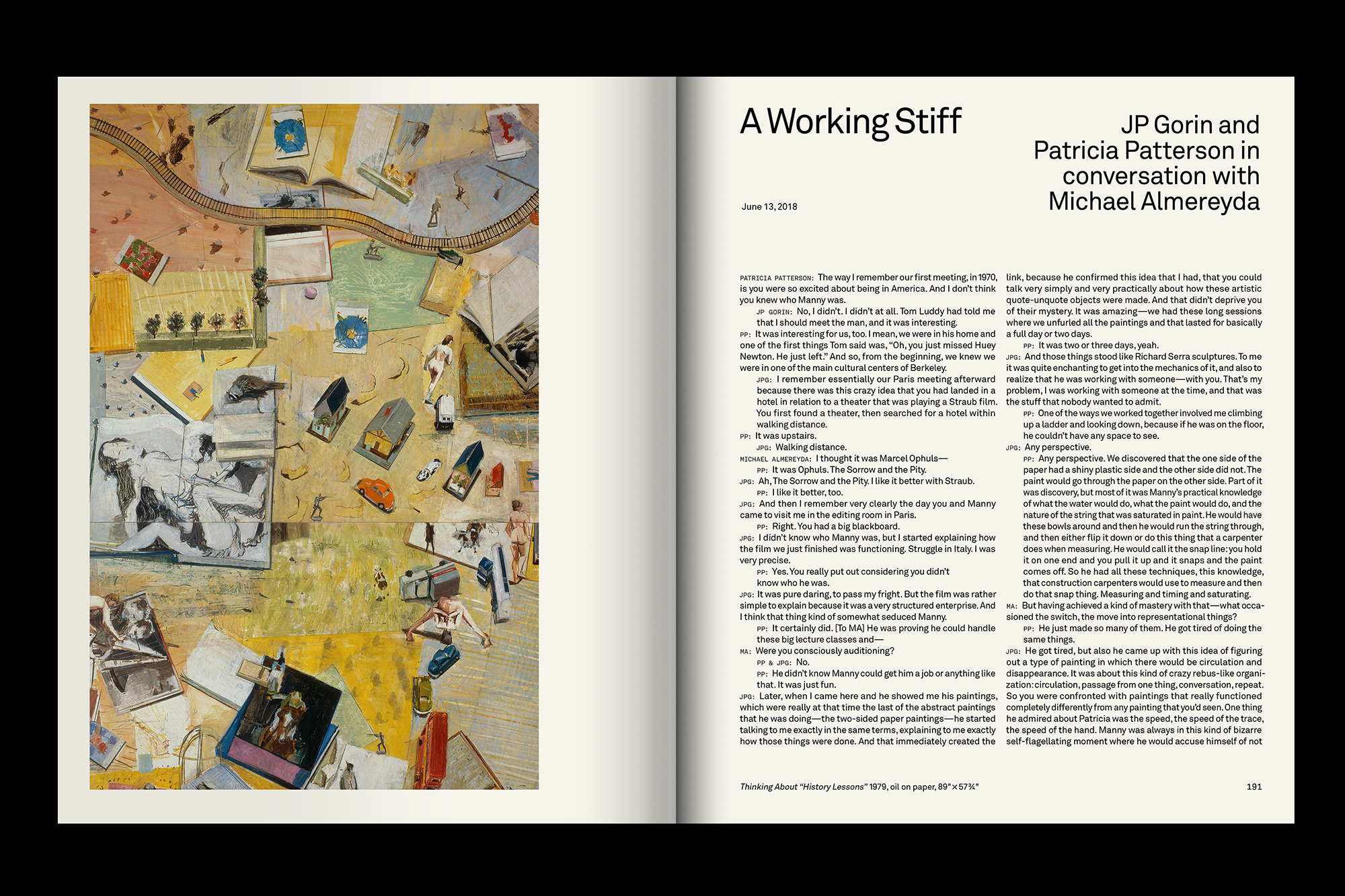 Captions: (1) Manny Farber: Writings and Paintings [256 pages, 9¼×11"]. The book aims to give a full measure of Farber's legacy by reproducing a rich array of his paintings, with an emphasis on his table-top pictures initiated in the 1970s, a motif sustained for forty years. (2) Farber Dossiers: To fully embed the writings of Manny with his artistic practice, the sections were tipped in between full bleed details of his paintings. A juxtaposing and collision of his passions and work as critic and artist.