017
Event Branding: The 2013 Quiksilver In Memory of Eddie Aikau, Big Wave Invitational. Diving deep into the archives to find an iconic image that has never been used. Design intent: remain classic with a strong connection to the heritage and Aikau family. The iconic red stripe of Eddies shorts was used as a graphic device to unite all deliverables and product.

Specs: Final Poster size (24×36")
Offset printing on uncoated stock, CMYK. The graphic language was applied across all media for the time leading up to the event (apparel, digital, print campaigns).
—
Credits: (Creative Director) Scott Richards; (Design Director of Merchandise) Greg Mare; (Photographer) Jeff Divine; (Art Director) Scott Massey; (Digital Asset Manager) Jason Danhoff; (Production) Travis Naegle; (Client) The Eddie Aikau Family & Quiksilver.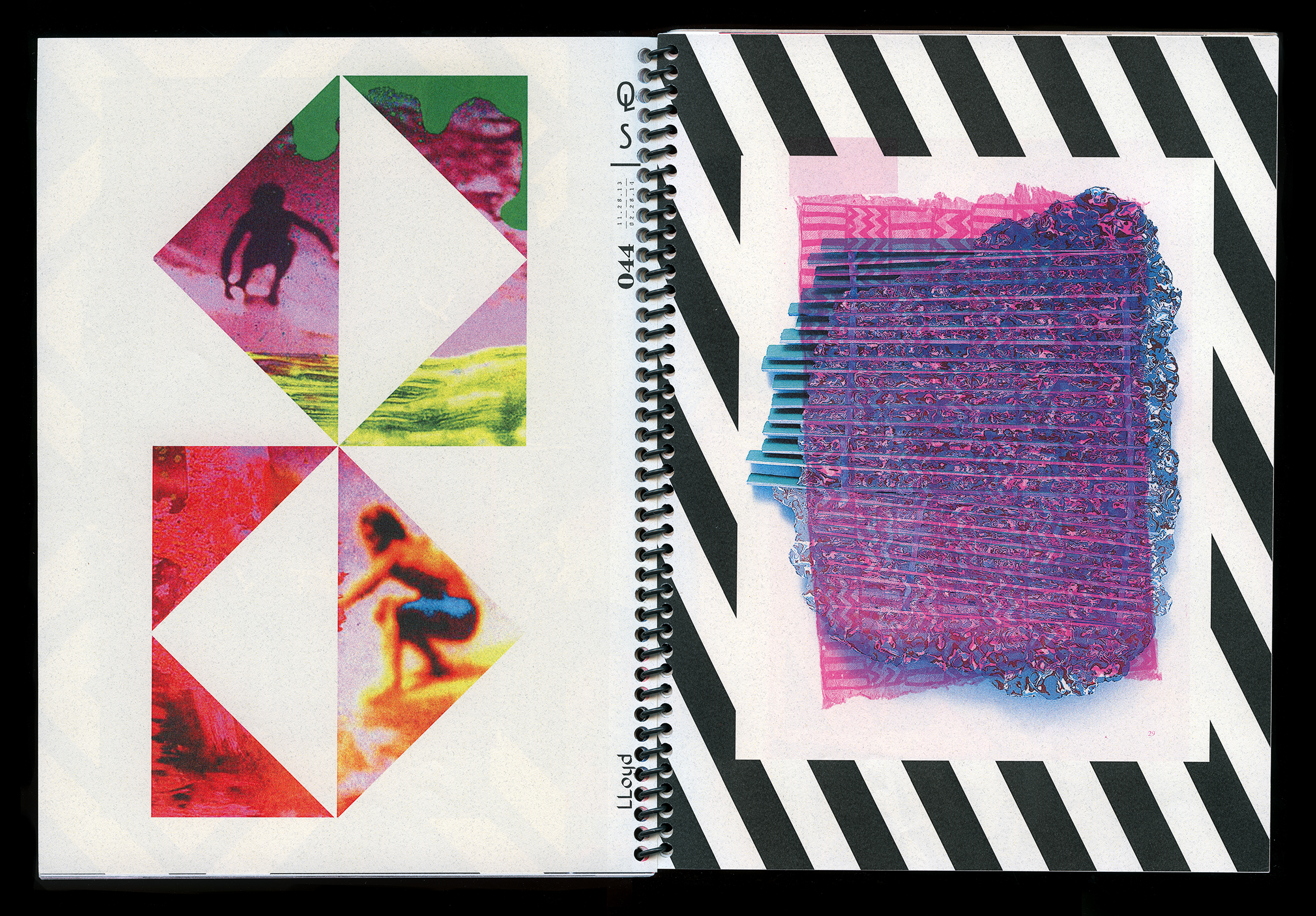 Captions: (1) The chosen direction, selected by members of the Quik leadership team and Aikau family. The iconic red stripe plays off of Eddie's boardshorts, so expertly captured by Jeff Divine's lens. The type plays of the staggering height of the wave, almost dwarfing the size of Eddie riding fearlessly close to the base; (2, 4, 6) Process book that tracked all explorations, new forms, experiments with new takes on old type, and collage. Started after looking over the archives [which were several CD Binders full of the best Aikau surf photos and past events]; (3, 5) Directions to get the ideas out, or the ones that came before the final direction was created.