015
Publication: Surfer Magazine, Volumes 54–55.
Art Direction and redesign of the magaizine, events, branding, and collateral. Twelve issues a month with a page count somewhere in the range of 100–200. Still incredibly thrilled to have a chance to be at the helm of such a great magazine.

Specs: (216 pages, 8×10⅞")
Perfect bound. Offset printing on uncoated paper stock. Edition size 50,000, 60 years on the shelves, still considered the Bible of Surfing.
—
Credits: (Editor In Chief) Brendon Thomas; (Photo Editor) Grant Ellis; (Art Director) Scott Massey; (Editor) Todd Prodanovich; (Designer) Mike Gonsales; (Publisher) The Enthusiasts Network, TEN. Awards: PRINT's Regional Design awards 2014 & 2015.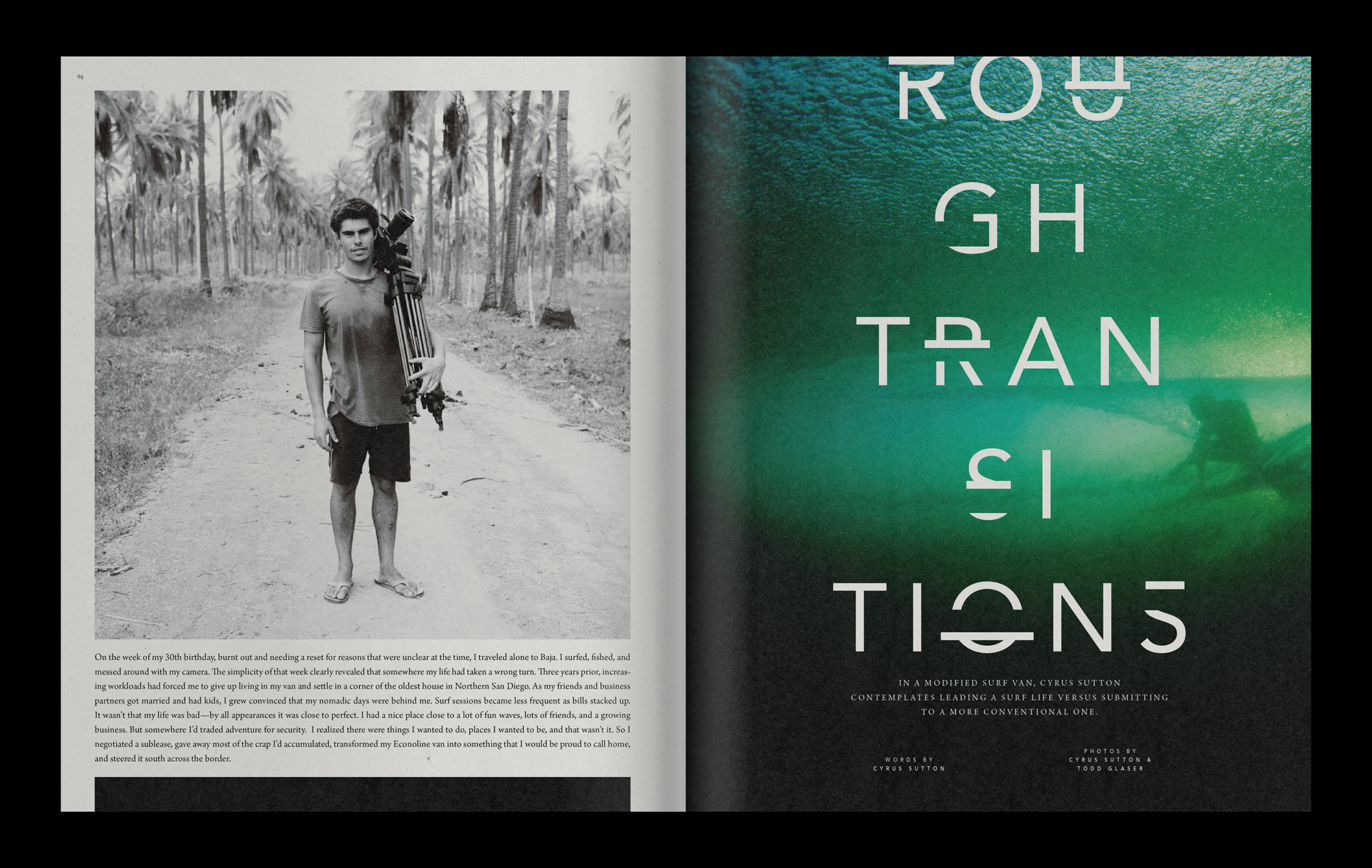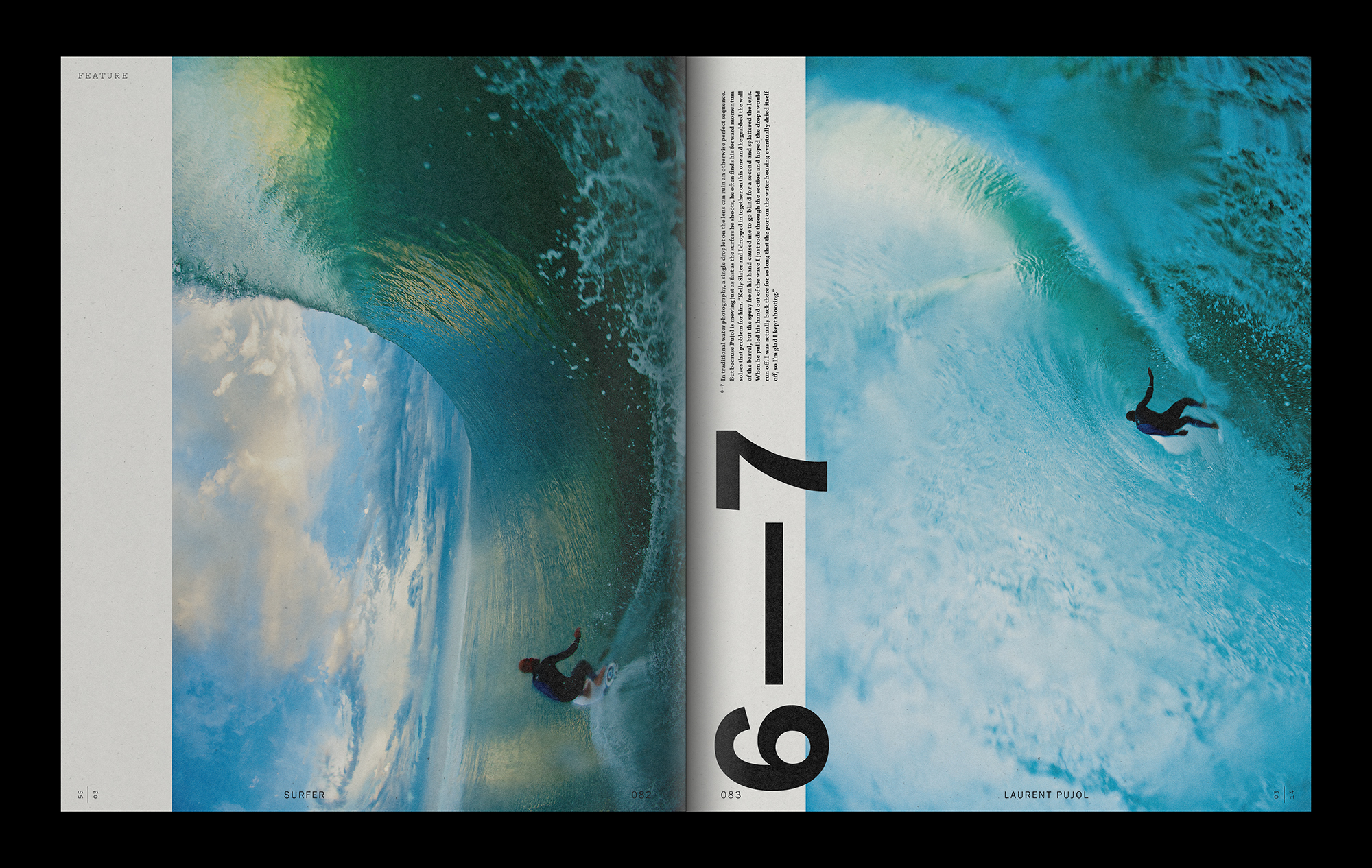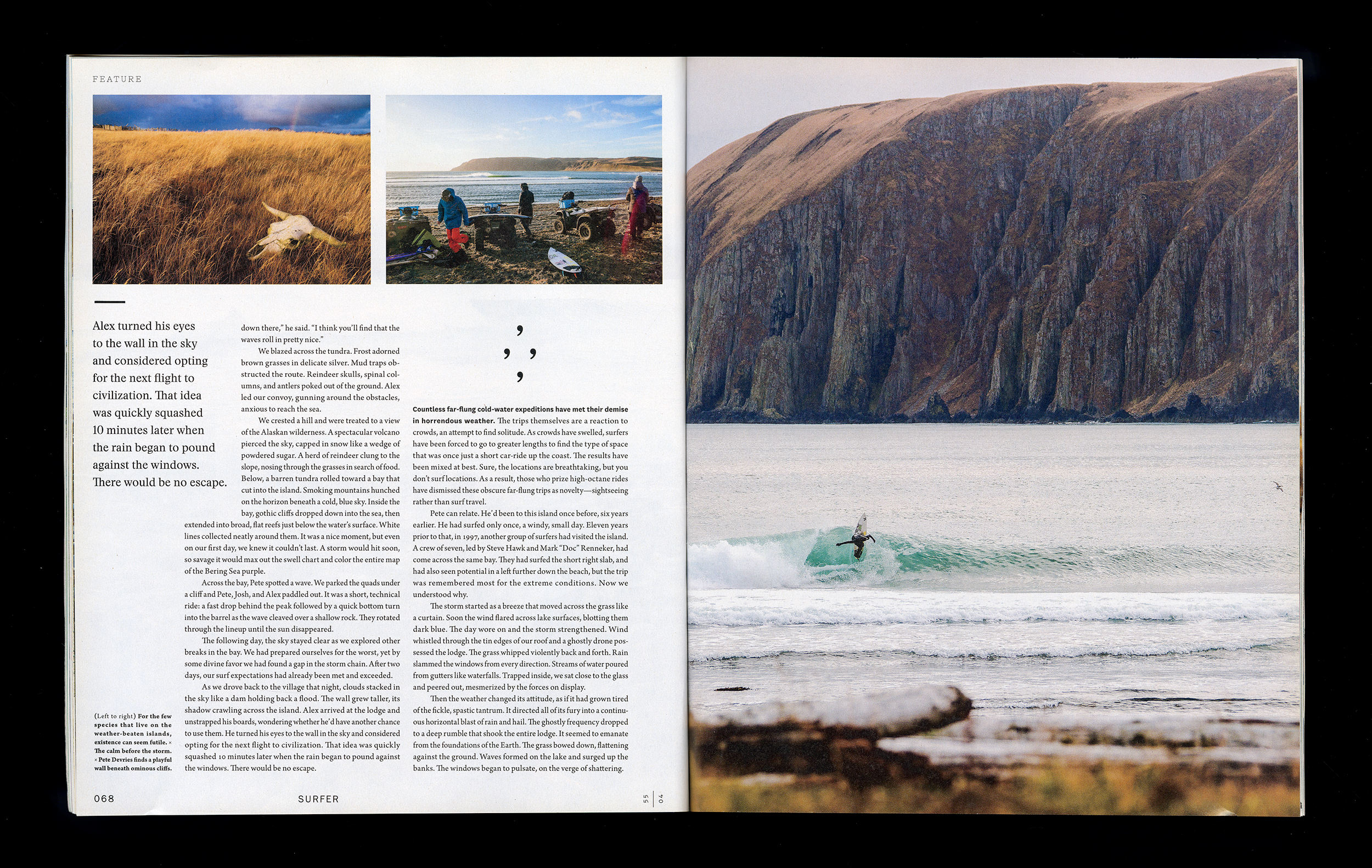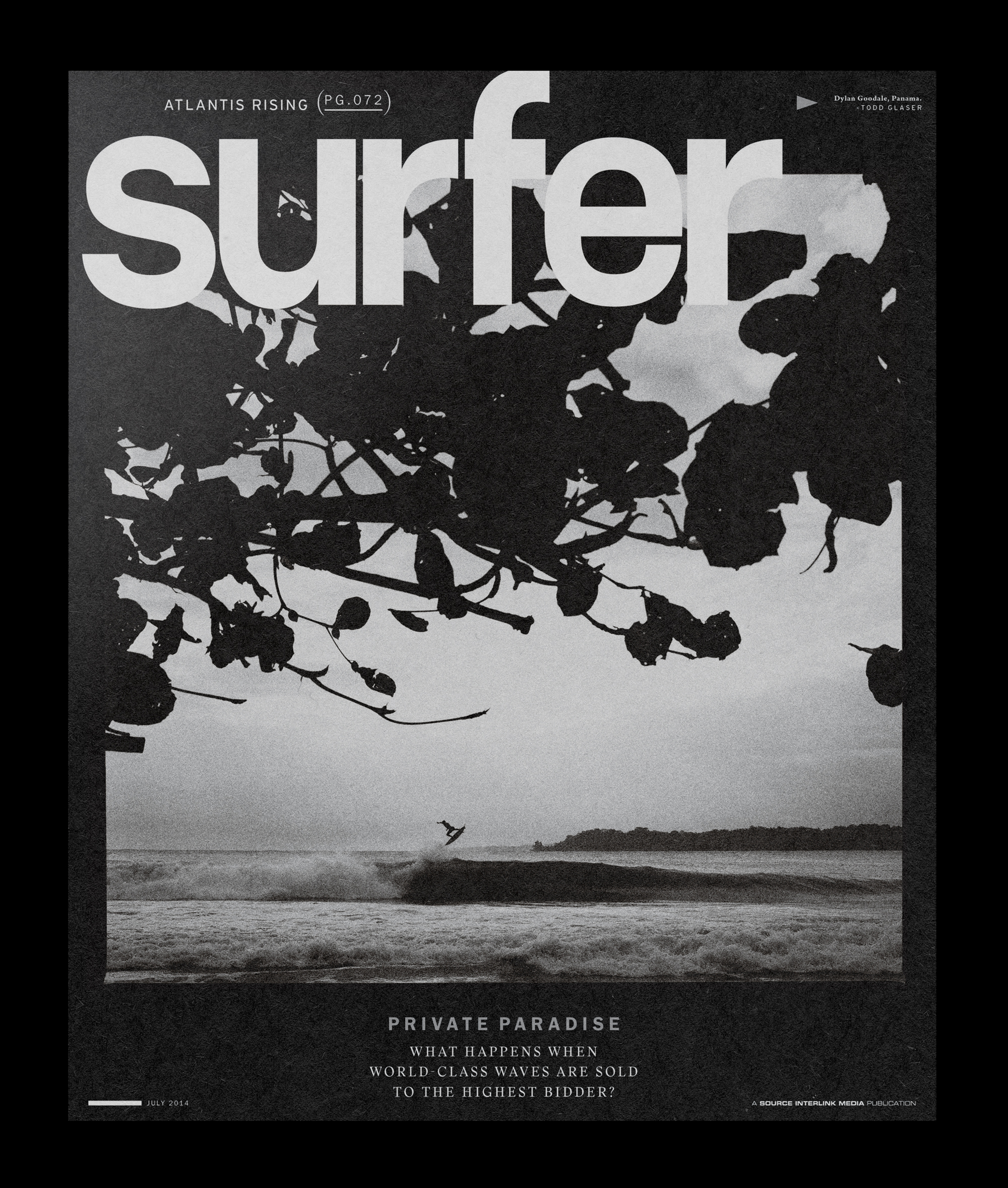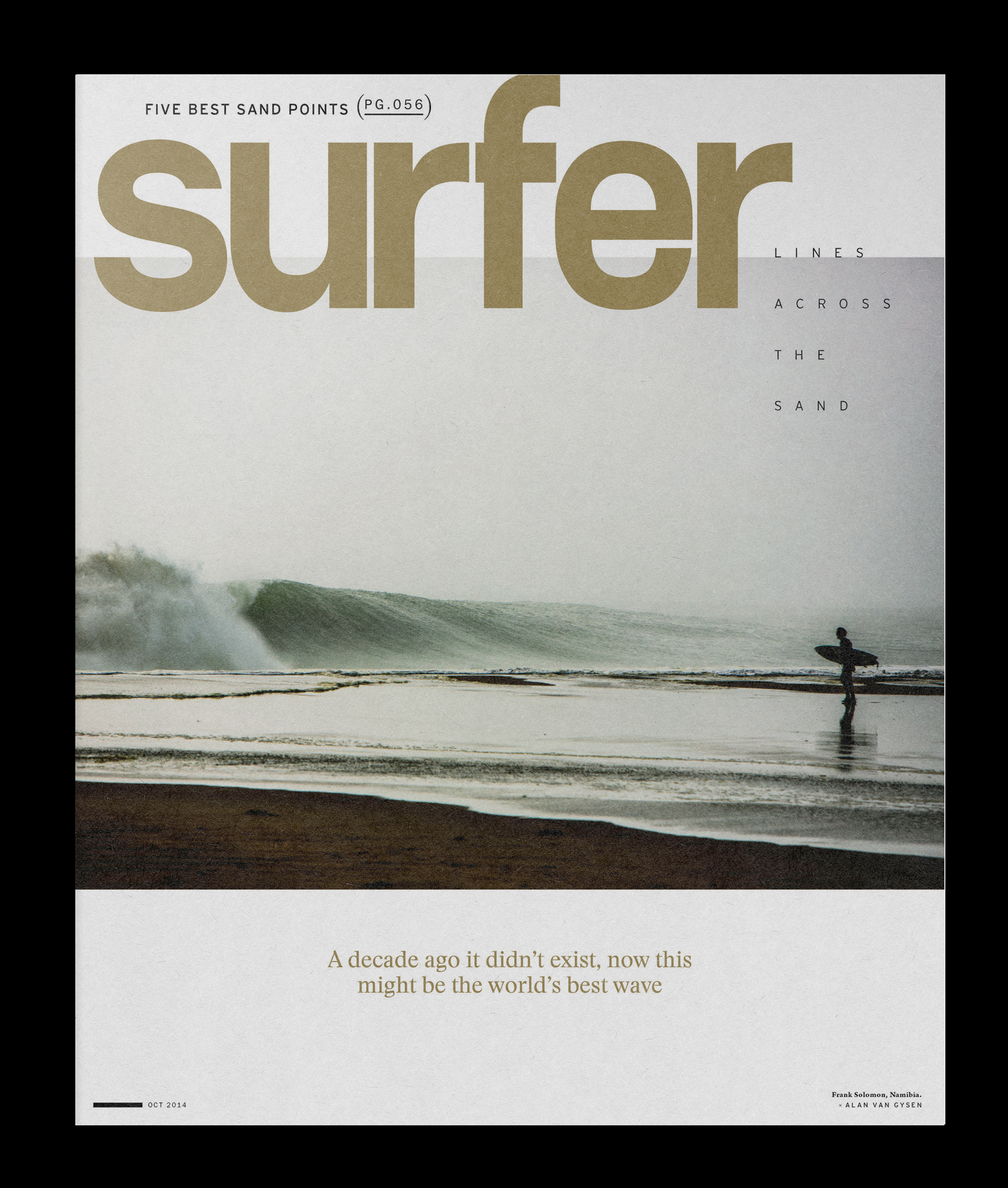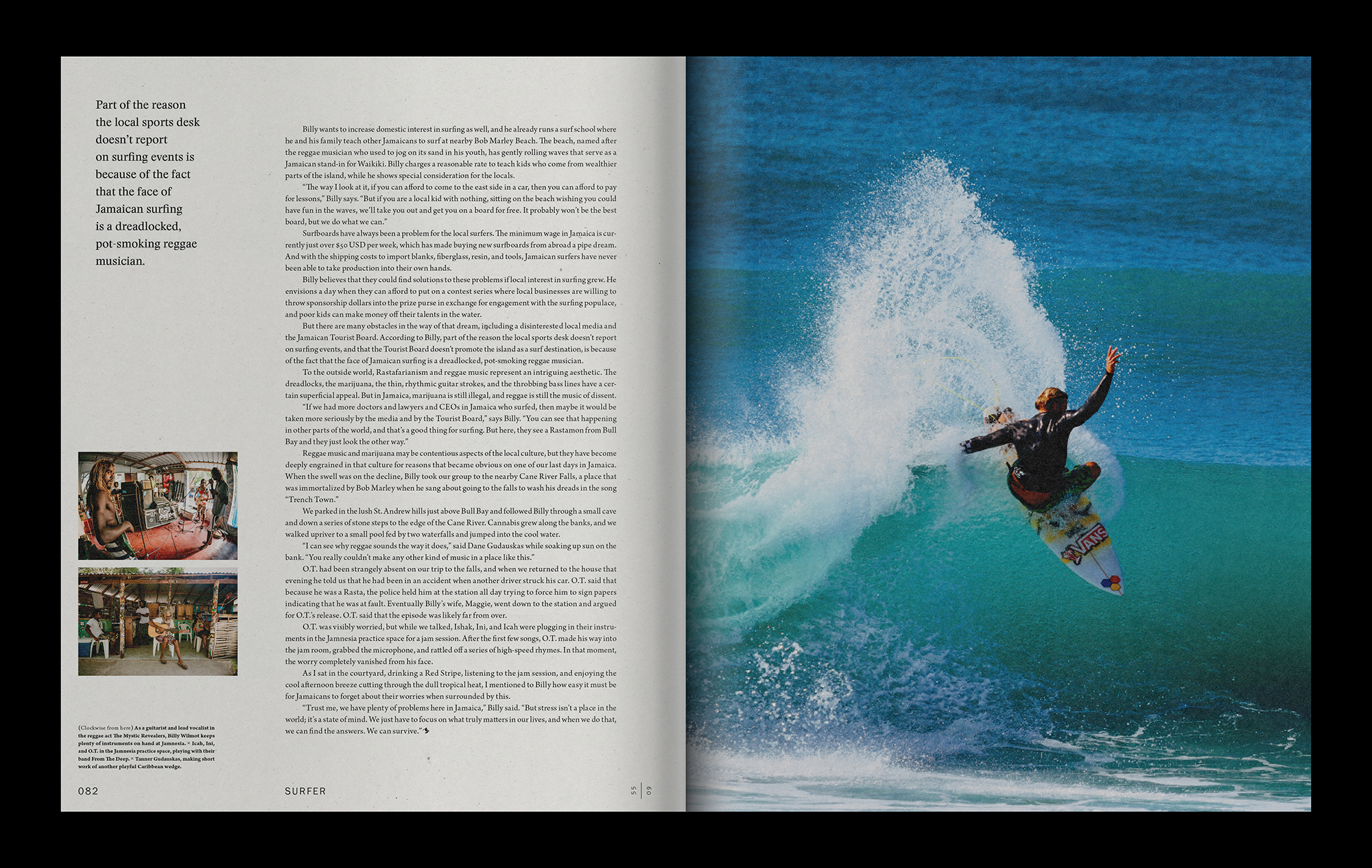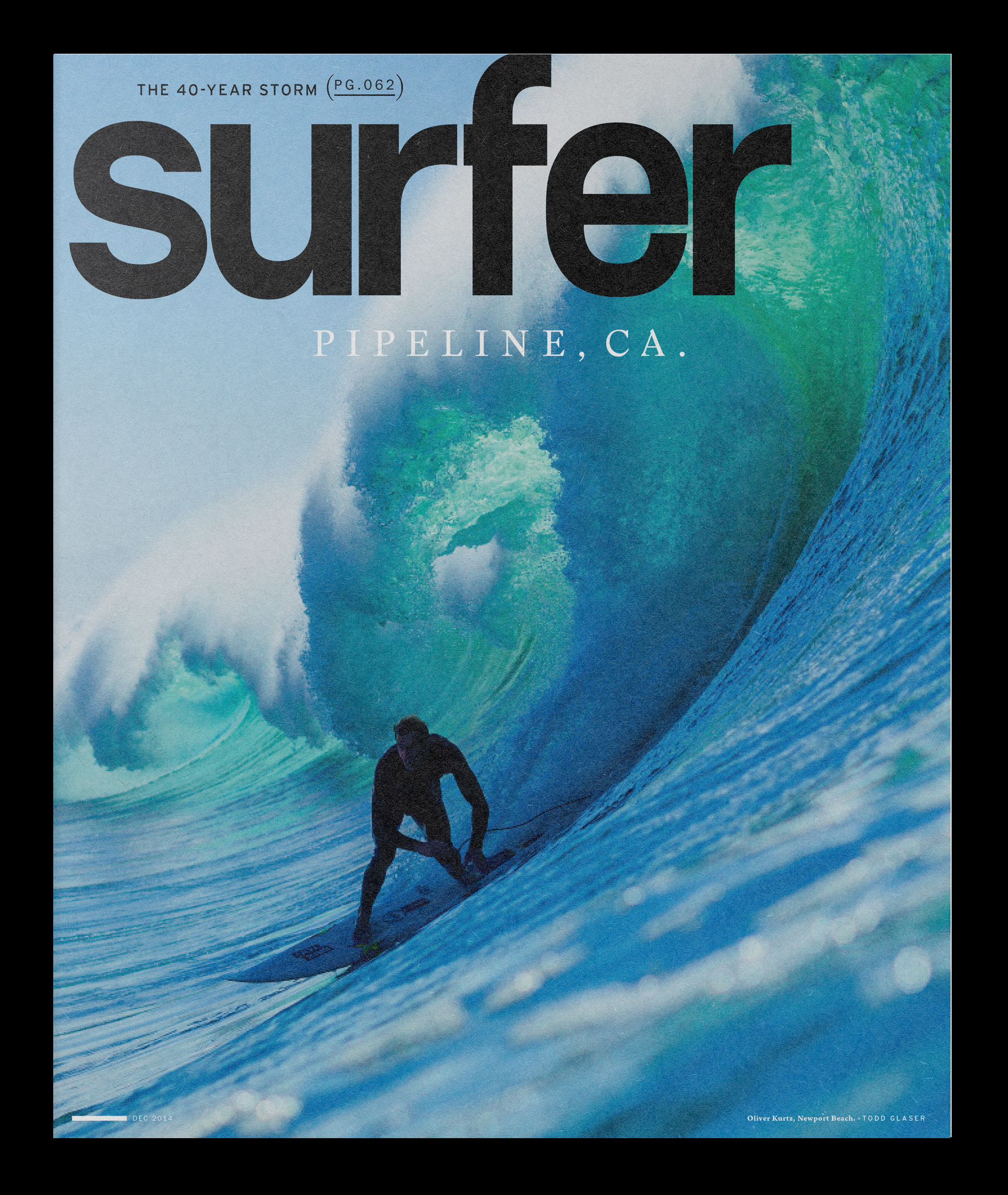 Captions: (1) 54.10–11. Sports? Wayne Lynch, Cyrus Sutton, & Jbay. Three issues in, started to feel the development of a new system; (2) 55.01–02. Aloha Buttons! First two issue with the new system in place, still working out the kinks; (3) 55.04. The Aleutians & Josh Mulcoy. One of the most rewarding issues, PRINT RDA 2014; (4) 55.06–07. Kooks, Aerials, Cold Surf, & Paradise. The Culture section provided an opportunity to work with illustrator [Andrew Holder] and laugh at ourselves…

(5) 55.08. The Biggest Issue. We dedicated the most important issue of the volume to the biggest issue out there, the environment. PRINT Magazine RDA winner 2015. (6) 55.10. The Balance Issue. A profile on legendary painter Kevin Ancell & the shifting sands of life. Header typeface designed in 2012 by SM (7) 55.11. The Exit Issue. Type was starting to take on an active role; (8) 55.12. The last issue, made while already working up the coast, back in a motel, back to where it started & ended.