001
Book Design: The Nest.
The Nest is a book, conceived and designed by Scott Massey, about process—the process of designing, and how it changes both what we make and who we are. The Nest is also a book about memory—how memory builds up in layers and influences our experiences, as well as the things we make.
Specs: (240 pages, 8½×11")
Hard cover with jacket. Offset printing with fluorescent inks, multiple paper stocks, and unique duotone printing. Nested essays and conversations throughout. Pub date: Feb 2021.
—
Credits: (Concept/Design) Scott Massey; (Editor) Laura Bernstein & Ethan Stewart; (Writers) Michael Worthington, Ian Lynam, Joseph Conway, Louise Sandhaus, Dmitri Siegel, Denise Gonzales Crisp, & Magaret Anderson; (Publisher) Slanted Publication & Leisure Labor. Awards: Slanted + Kickstarter Mentoring Initiative 2020.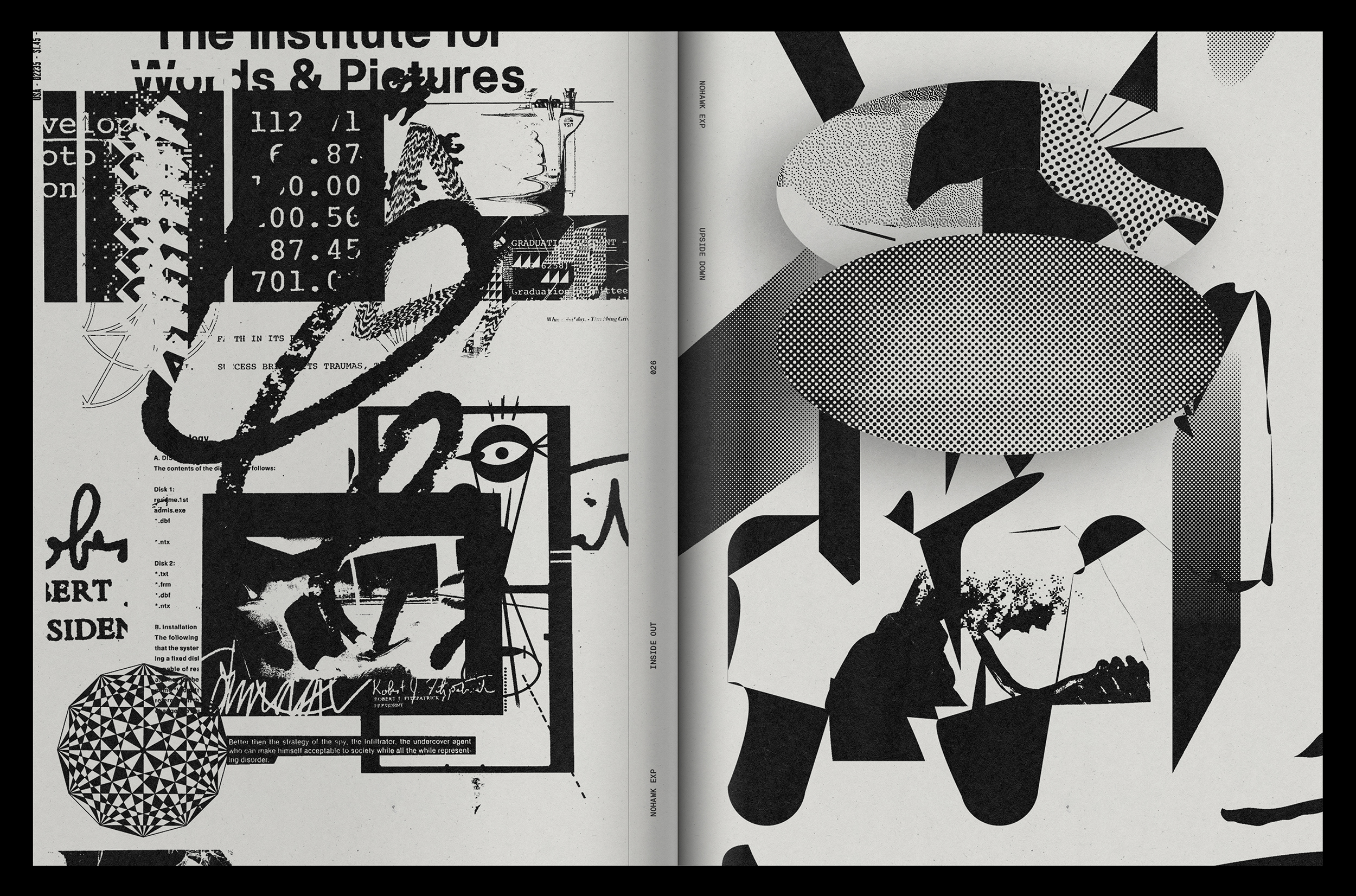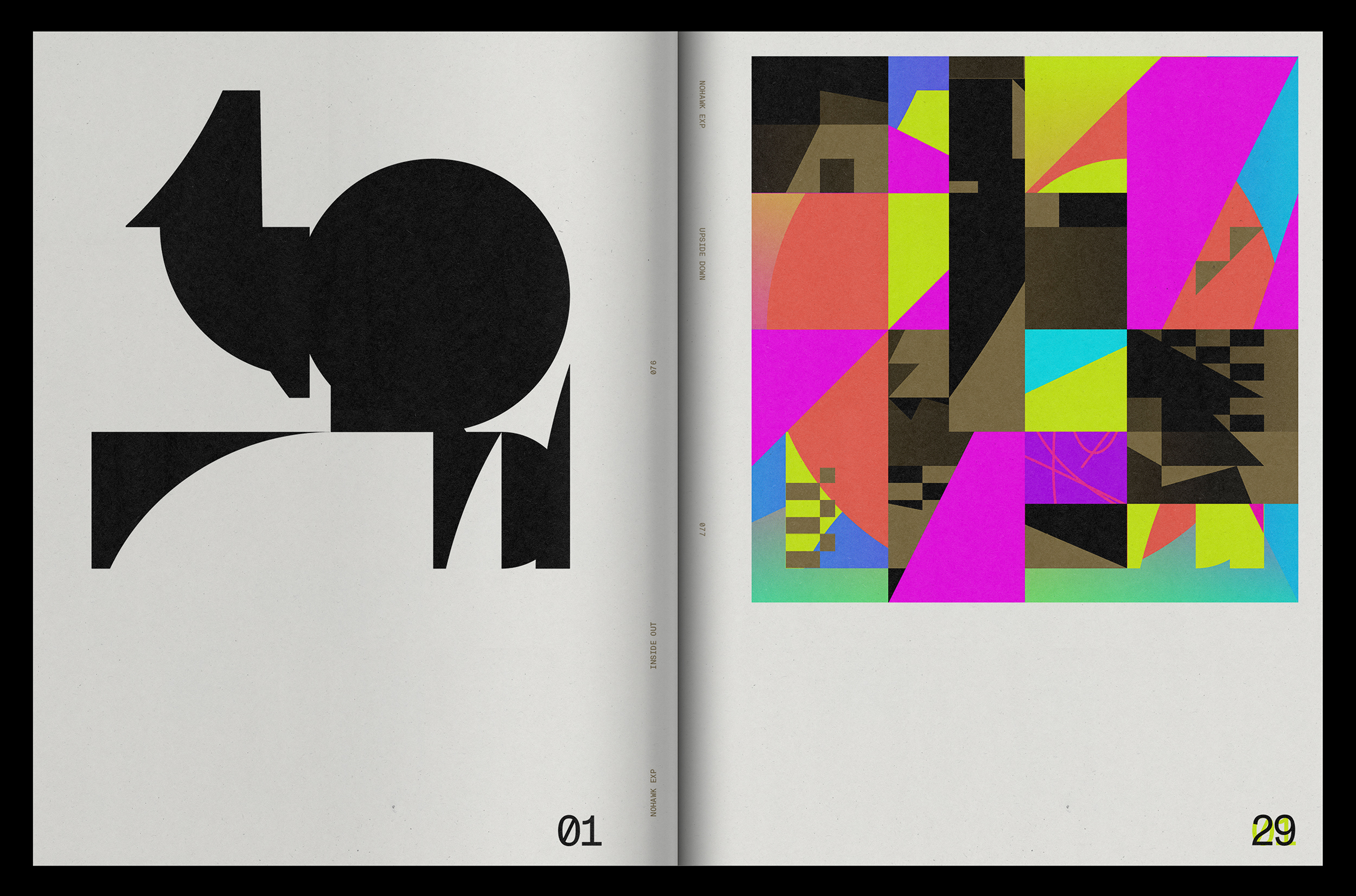 Captions: (1) Silkscreen cover with fold-down poster dust jacket; (2) Galleries and Nested Conversations. Essentially the book is a Work In Progress [WIP] with each section sharing the creation, documentation, and transformation of ideas/form as its being developed. To better understand the thinking/background of each section, there are nested conversations to unpack the finding/discoveries for the viewer; (3) Black and white collage studies with archived photos and a mix of the CalArts Poster Archive;

(4) To Make Physical. Rinse and repeat with cut and paste analog collage practices of digital bits to soften them up into physical beings. Hold it upside down and then turn it inside out. Kill your darlings, slice them up, twist, turn, mutate. (5) A Return to Digital Constructs and a Film Break. Collages mixed and seen through the digital structures loosely based on Modernism. Collages shown at 100 percent and inverted to make film in preparation of burning screens into mesh, a digital process left in a physical book.